Key areas of Vinstar expertise include:
Technical
State Owned Enterprise Reform
Public Financial Management
Public Sector Capacity Building
Business Development Services (company registries & business advisory services)
Private Sector Development
Access to Credit (incl. secured transactions, credit bureaux, customary land reform)
Banking Sector Reform (Central, Commercial, Development & Rural)
Legal Reform (Secured Transactions)
Legal Reform (SOE Reform, Private Sector Development, Banking Sector)
Legal Reform (Company Law, Customary Land)
Information Technology – Public Registries, Banking, Statistics
Managerial
Project Management
Capacity Building
System Procurement, Development, Implementation
Strategic Reviews & Planning
On each project Vinstar assigns a specialist Project Director to carefully monitor and coordinate the performance of our consultants as well as the overall progress of the project. So that we can maintain our high quality standards, the outputs of the Project Team are reviewed by the Project Director before delivery to the client.
The Vinstar's Executive Committee consists of:
Nalayini Brito - Executive Director
She holds an MSc in Finance (with distinction) from the London Business School (UK), an ACA from the Institute of Chartered Accountants (Sri Lanka), and a Financial Studies Diploma in Banking from the Institute of Bankers (UK). She is also qualified under theInstitute of Cost and Management Accountants (UK). Ms Brito has nearly 30 years of consultancy and banking experience inNew Zealand, Bahrain, the UAE, the UK, and throughout the Pacific and Asia.  Ms Brito has 12 years experience as a commercial banker (with Citibank, Bank of New Zealand and Kuwait Asia Bank) and 5 years experience as an accountant (with Ernst & Young). She has worked as a Stock Strategist / Senior Analyst for SBC Warburg Group and delivered lending training courses to business bankers for BNZ Finance. Ms Brito has been responsible for the establishment of a number of successful private sector business initiatives inNew Zealand,Asiaand the Pacific.  She has experience of advising Governments at the highest level (both political and administrative) on economic development and in particular on financial markets reform. She has worked as a private sector development specialist on assignments inAsia and the Pacific and has undertaken numerous Team Leader roles. She also has extensive experience working as a Project Director on Vinstar assignments in Asia and the Pacific.
Gareth Davies - Executive Director
He holds a BSc in Economics from the London School of Economics (UK) and has more than 20 years international experience in information technology in the banking sector and has worked in international consulting since 1992. Mr Davies has undertaken assignments for Vinstar in Samoa, Vanuatu, the Marshall Islands, the Cook Islands, Tonga, Kiribati, Sri Lanka, Bangladesh, Bhutan, Laos, Mongolia, China and Viet Nam and is a highly experienced Project Director.  Before joining Vinstar, Mr Davies was an IT professional who held senior positions with Citibank N.A. and a number of Australasian banks. He has worked as an IT Systems Designer at Honeywell Information Systems' development labs, a Senior Financial Analyst with Ford Motor Company at their European Operations Headquarters and a Tax Auditor in the City of London with the United Kingdom Inland Revenue.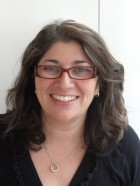 Carol Molamure - CFO
Carol Molamure is the Financial Controller for the Vinstar group of companies.  She holds a Bachelors (Hons) Degree in Mathematics with Management Applications (specialising in Accounting, Mathematical Modelling and Statistics) from Brunel University, Middlesex, UK.  She has worked in the accounting, management and administration field for more than 20 years, in a diverse range of industries and with Vinstar since 2003.
"Vinstar can point to having secured repeat business from all its clients, coupled with an increasing spread of clients resulting from its reputation for quality work"
New Zealand Trade Development Board